We're Nightglow Studio
Melissa and Selena became best friends in 8th grade of high school, and have been finishing each other's sentences ever since. We are a female-owned local business and we've always had immense passion for interior design, lighting fixtures, and aesthetic decor pieces. After stumbling across LED neon tubes on Amazon, we realized the endless possibilities and the creative potential of using this material as a building block. With our engineering and graphic design background, we help our customers create statement pieces and light up any atmosphere with a whole vibe.
Tell us about how your product is made. What is your favourite part?
Once the design is finalized we start by laser cutting the outline of the sign onto the acrylic. We then use neon strips to trace the design of the sign while gluing and solder them into place. We take pride in everything we do but nothing tops seeing our customers' reaction to their sign. 
How do you stay creative?
We don't need to stay creative, our customers do! We bring our customers creative ideas to life.
Meeting new customers and bringing their vision to life sparks our excitement by bouncing ideas to create their perfect sign.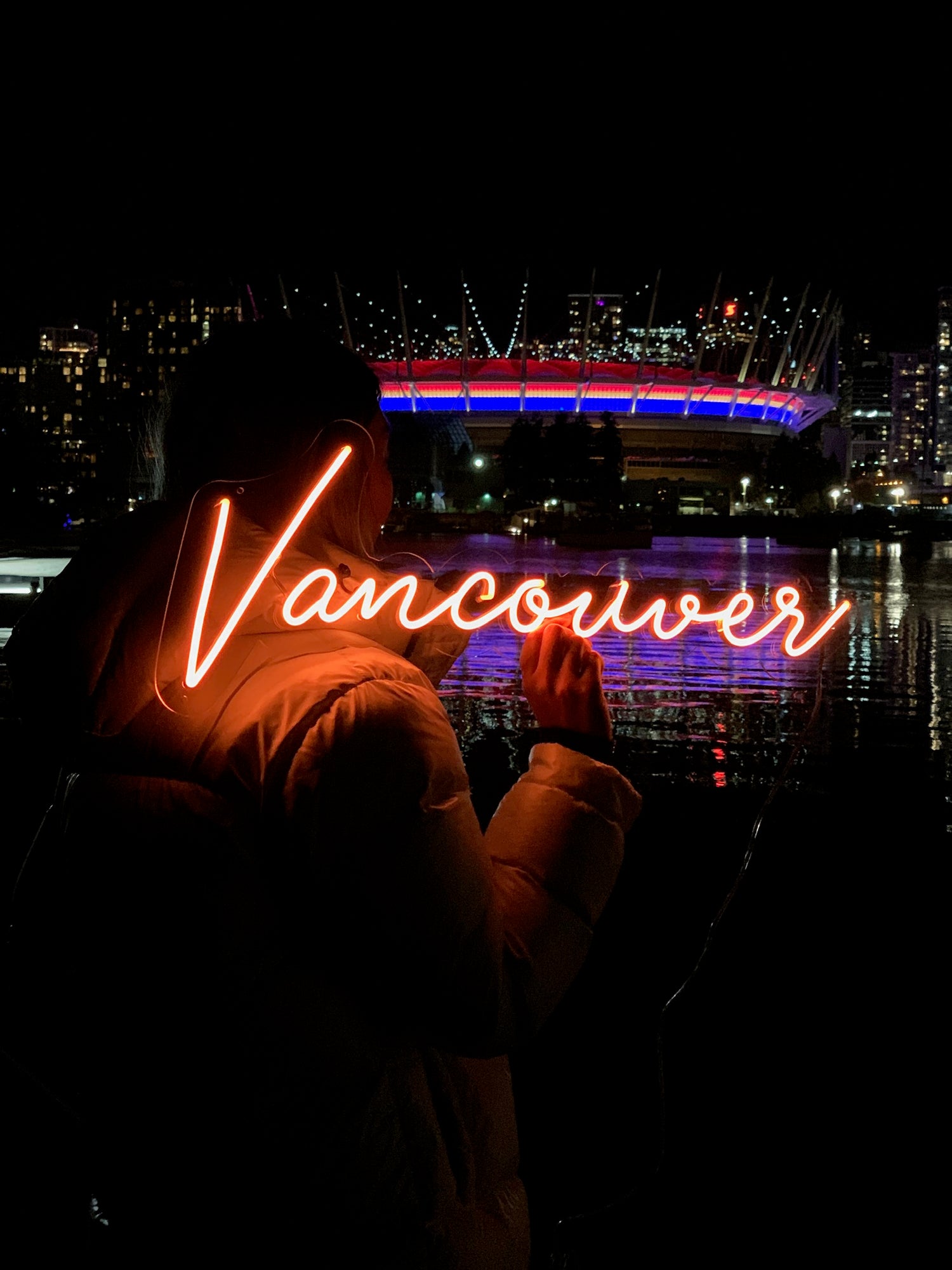 What's the most challenging part of your business?
Our biggest challenge is time. Each sign is handcrafted and made with you in mind. We want your sign to be perfect and nothing less but creating a sign takes time from the design process, drafting a mock up, to then making the sign. We don't like to rush this process because we want to ensure each sign we make the quality and design exceeds your expectations
Got a Question? Ask away!