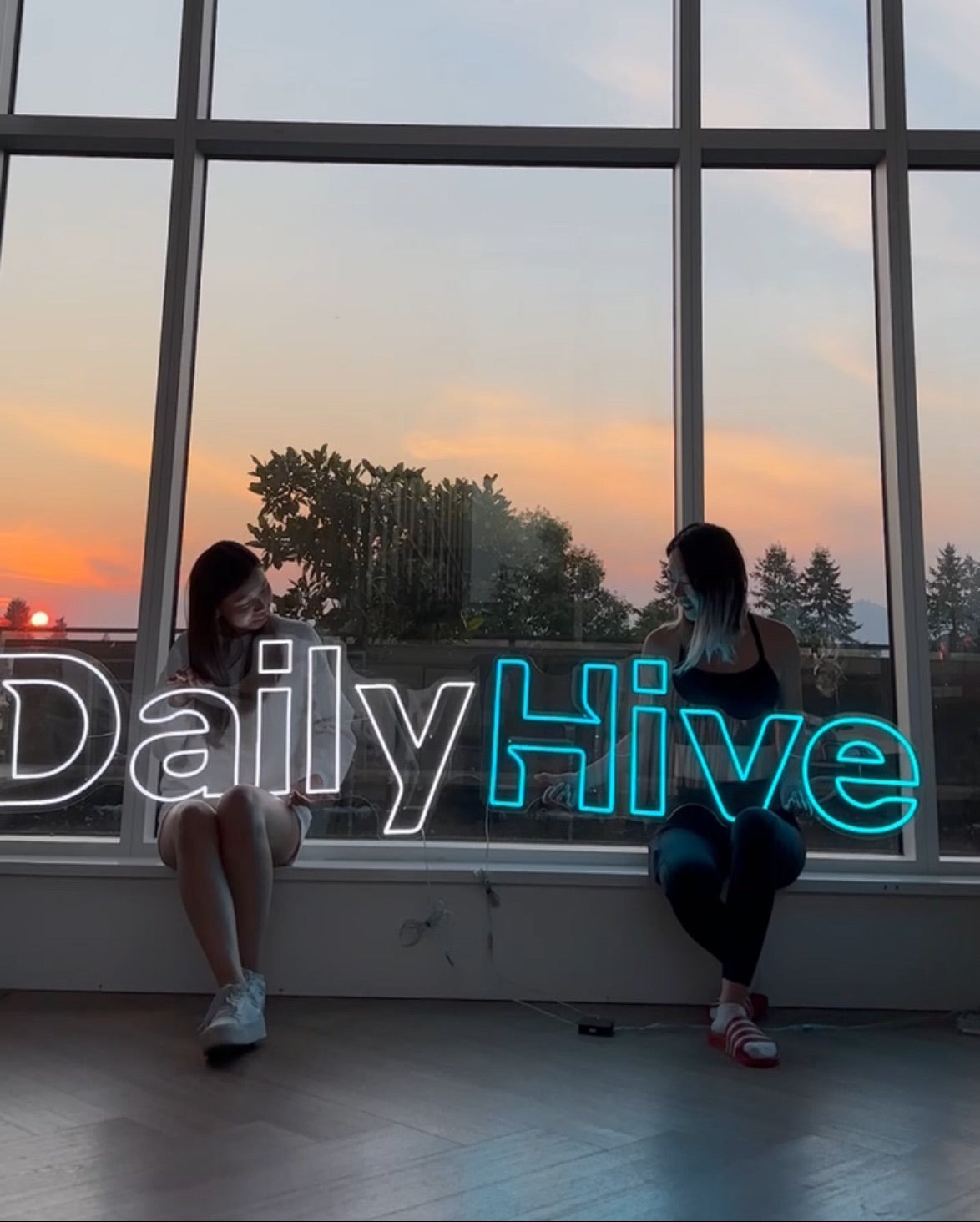 DAILYHIVE
It was a dream come true for us to collaborate with DailyHive, the influential media and news company that originated in the vibrant city of Vancouver, BC. This partnership holds a special place in our hearts as we grew up reading DailyHive and now have the opportunity to bring their brand to life through our custom LED neon sign!
CHECK OUT OUR SIGN FOR DAILYHIVE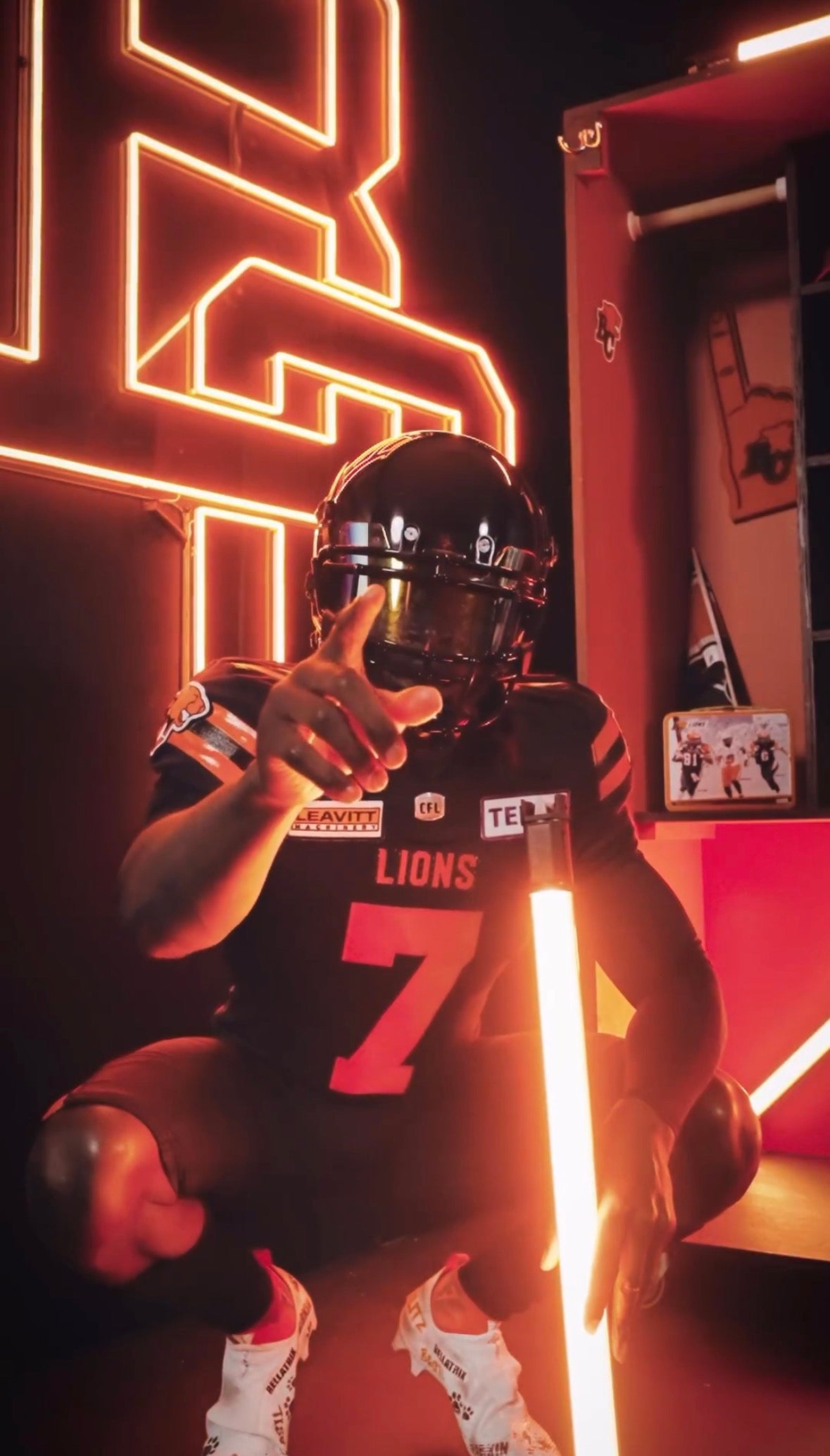 BC LIONS
We're proud to have collaborated with the BC Lions on this project. As a Vancouver-based company, we share the same love for the game and wanted to contribute to the team's success in our own unique way.
CHECK OUR SIGN FOR THE BC LIONS
Cookieliciousss
COOKIES, COOKIES, COOKIES! We created a custom LED cookies neon sign for a local dessert shop's grand opening in Montreal, Quebec. The 120cm long neon sign, catches everyone's attention, and is the perfect background for any instagram post. The light up sign showcase the personality behind the brand and sets the vibe of Cookieliciousss!
CHECK OUT OUR SIGN FOR COOKIELICIOUSSS
Oxygen Yoga Brentwood
We worked together with Oxygen Yoga create two aesthetic neon signs.
"Oxygen Brentwood" is 130cm and it hangs behind the reception
"I Love my Life" is a 127cm and hangs aboves the entrance of the yoga studio
VANCOUVER IS AWESOME
We are thrilled to announce our partnership with Vancouver is Awesome in bringing the iconic East Van Cross to life. Nightglow Studio has crafted a custom LED neon sign inspired by Ken Lum's renowned design on Clark Drive, except it's a mini version with dimensions of 22cm x 33cm, perfecting sizing to place on your shelf or nightstand!
CANADAVANCOUVER IS AWESOME X NIGHTGLOW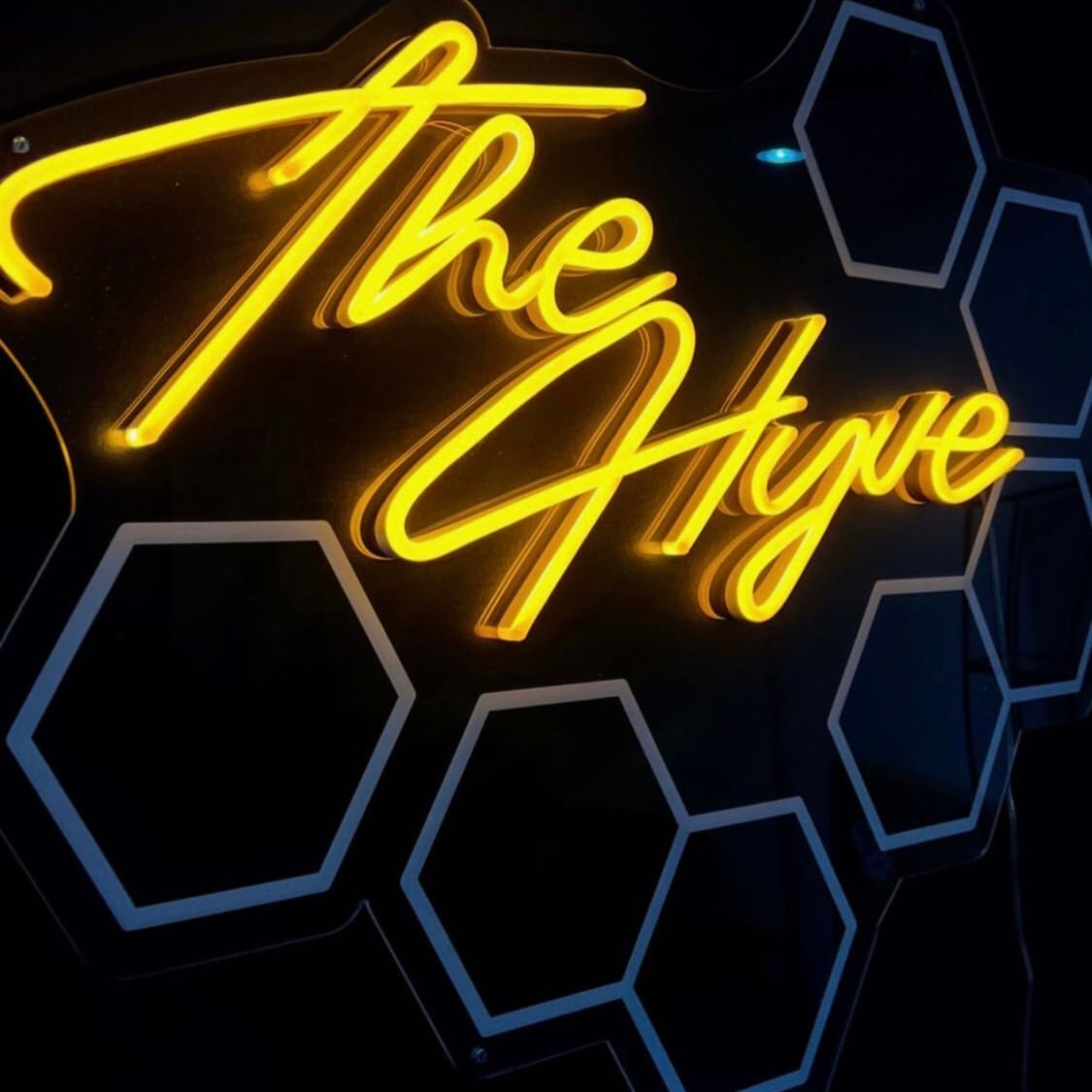 The Hyve
Created a custom neon sign for a tattoo studio in New Westminster, BC. We used a combination of UV printing and LED neon strip to achieve this 3 dimension design.
"IN LOVE WITH OUR SIGN! 😍😍😍 hugeshoutout to @nightglowstudio for your amazing service!"
- BIEN SUICO
Ricci Yumang from ToThe9s
Created a wedding neon sign for Ricci Yumang, a Canadian fashion and lifestyle influencer best known as ToThe9s. "The Yumang" was showcase behind the couple during their reception which modernized and added to the venue. After the wedding, their last name hangs in their new home in memory of their special day and as a token of a new chapter together.
TRUSTED BY COMPANIES ACROSS CANADA
Got Inspired?
STEP 1: DESIGN IT

We like to keep things simple.

Once you've decided on your design, size, and colour.

Click "Email Us Your Design" to send us an email to receive a draft of your design and quote.

STEP 2: DRAFT IT

We want to get this right.

Once we see your email we get started on a mock up of the design. We'll work together to ensure that the sign meet your needs and expectations.

STEP 3: FINALIZE IT

We know you're excited. (We are too)

Once everything is finalize your custom neon sign will be ship within 3-4 business days of ordering from. Once your order has shipped you can expect it to take between 10 -14 business days to arrive to you!
FREE EXPRESS SHIPPING

5 STARS REVIEWS ON GOOGLE

2 YEAR WARRANTY

ENERGY EFFICIENT
Shop Our Collection
Shop our in house designs! Everything from Formula 1 Circuits to Vancouver neon sign to "it was all a dream" neons sign, we have it all. It's the perfect wall art for businesses, home, cafe, bedroom, gaming set up.. the possiblities are endless!