VANCOUVER IS AWESOME X NIGHTGLOW
We are thrilled to announce our partnership with Vancouver is Awesome in bringing the iconic East Van Cross to life. Nightglow Studio has crafted a custom LED neon sign inspired by Ken Lum's renowned design on Clark Drive, except it's a mini version with dimensions of 22cm x 33cm, perfecting sizing to place on your shelf or nightstand!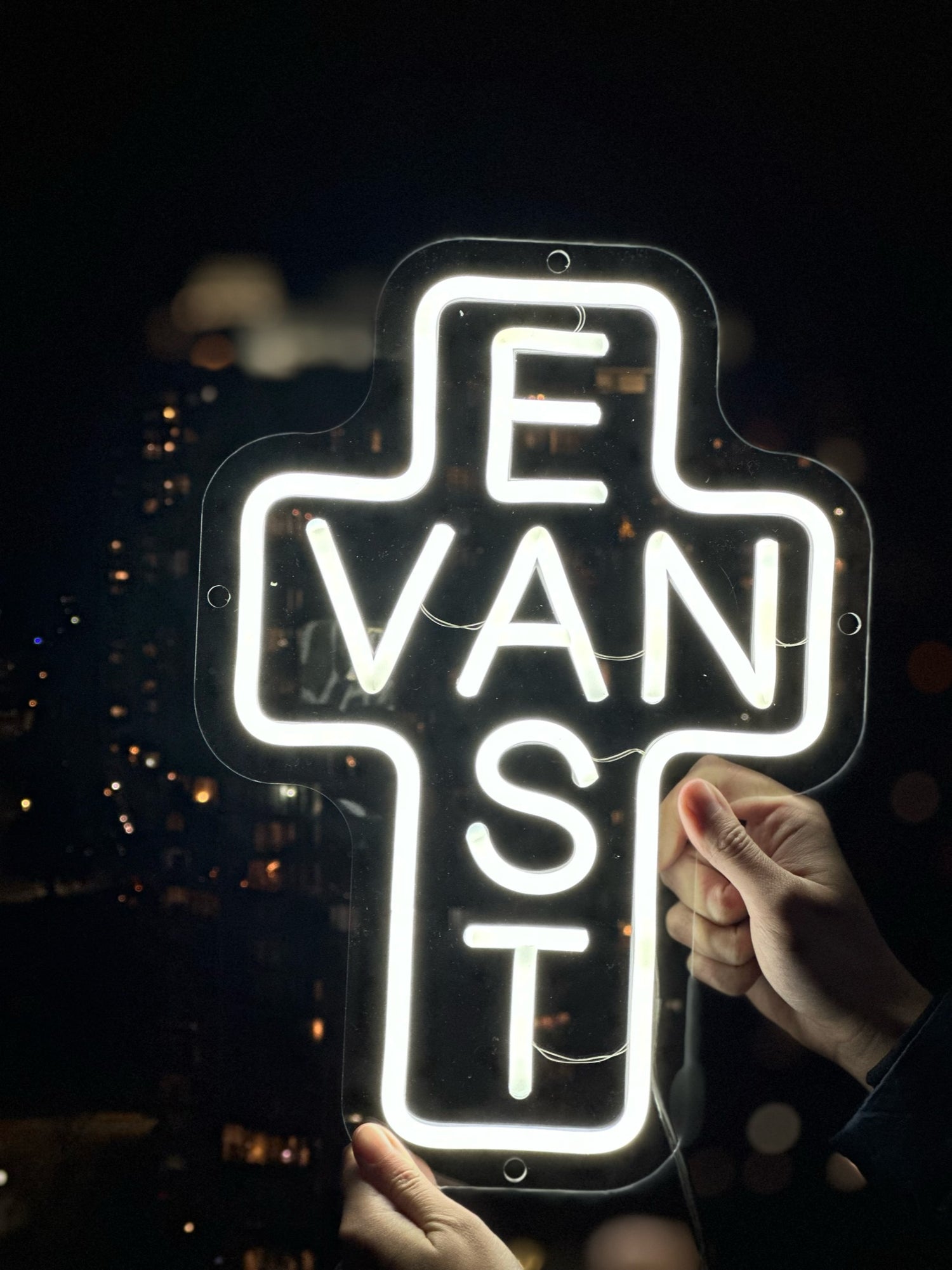 The East Van Cross symbolizes the essence of East Vancouver, created by vertically writing "East" and horizontally writing "Van" in capital letters. These words intersect at the letter "A," forming a cross shape. The term "Van" represents Vancouver and refers to the city's eastern half, known for its historically lower wealth and gritty character.
SHOP OUR EAST VAN CROSS NEON SIGN
Initially, the East Van Cross was the artistic expression of graffiti artists, embodying the spirit of defiance and marginality prevalent in East Vancouver. However, in the 21st century, this symbol has evolved into a beloved city icon. Its significance is most prominently showcased in the Monument for East Vancouver, an installation by artist Ken Lum. Erected in 2010 near the intersection of Clark Drive and East 6th Avenue, the monument solidifies the East Van Cross as a powerful emblem of the community's identity.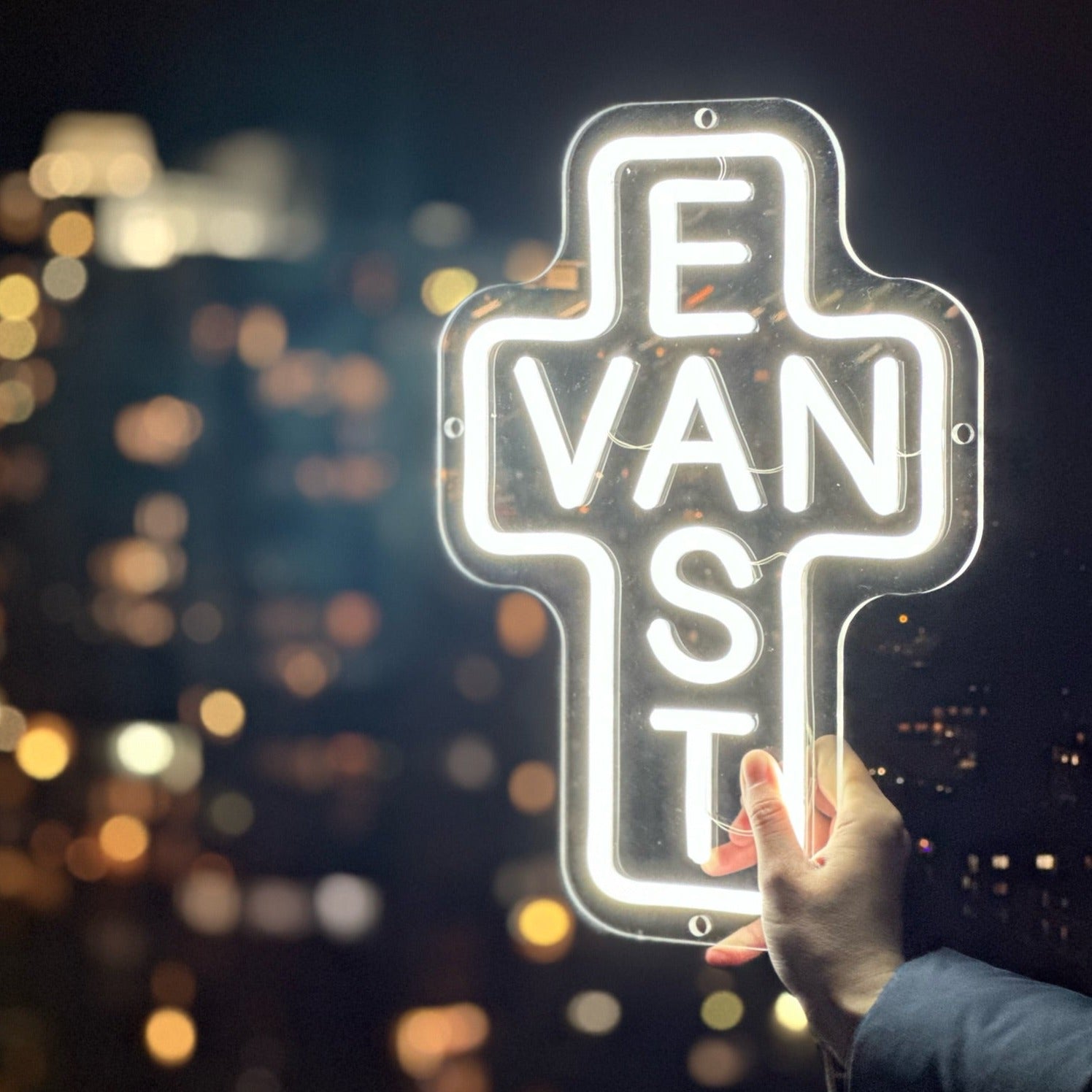 As a Vancouver-based company, and local vancouverites we're immensely proud to have partnered with Vancouver is Awesome, to not only showcase our neon signs but also allows us to connect with other vancouverites. We're immensely proud that we can express our love for our city in our own unique way.
VANCOUVER IS AWESOME ARTICLE
Got Inspired?
STEP 1: DESIGN IT

We like to keep things simple.

Once you've decided on your design, size, and colour.

Click "Email Us Your Design" to send us an email to receive a draft of your design and quote.

STEP 2: DRAFT IT

We want to get this right.

Once we see your email we get started on a mock up of the design. We'll work together to ensure that the sign meet your needs and expectations.

STEP 3: FINALIZE IT

We know you're excited. (We are too)

Once everything is finalize your custom neon sign will be ship within 3-4 business days of ordering from. Once your order has shipped you can expect it to take between 10 -14 business days to arrive to you!
FREE EXPRESS SHIPPING

5 STARS REVIEWS ON GOOGLE

2 YEAR WARRANTY

ENERGY EFFICIENT
Shop Our Collection
Shop our in house designs! Everything from Formula 1 Circuits to Vancouver neon sign to "it was all a dream" neons sign, we have it all. It's the perfect wall art for businesses, home, cafe, bedroom, gaming set up.. the possiblities are endless!